Solen roterer hurtigere om ækvator end ved polerne. Det har længe været kendt, men det er ikke den enste stjerne med den egenskab. Kepler teleskopet kiggede for nyligt på mere end 100.000 stjerner, og nu har man fundet flere stjerner der som solen hvis omløbstid varierer med breddegraden. Fænomenet kan have stor betydning for vores forståelse af solstorme, da lagene med forskellig hastighed måske kan virke som en enorm Van der Graff generator og have stor betydning for solens magnetfelt. For et par år siden fandt man også at der var gigantiske strømme af jern dybt inde i solen ligesom i en gigantisk dynamo. Der er mere mellem himmel og jord.
Læs mere på Videnskab.dk
Man kan også kaste sig over den originale artikel i Science her.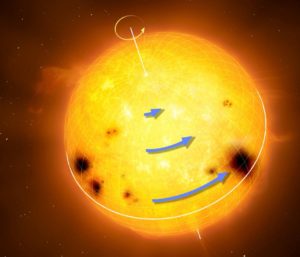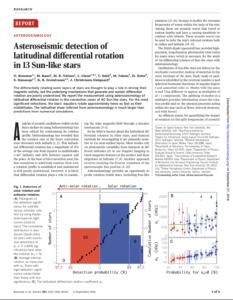 Hits: 199