Red Pitaya
Der er efterhånden mange der anvender SDR radioer, jeg har selv en Hermes, som jeg primær bruger som bagsats til min 10 Ghz transverter, men har da også anvendt den til 2m contest.
Der kommer hele tiden nye SDR radioer, her er 2 jeg for nyligt er stødt på.
Her en fra Red Pitaya.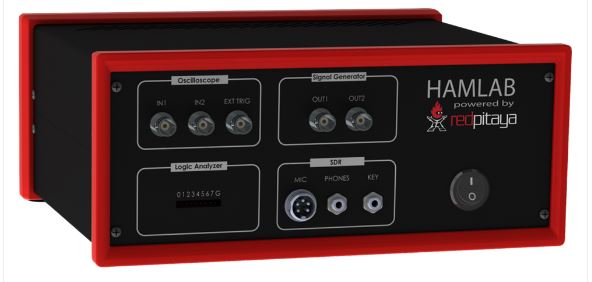 Det er en direct sampling med følgende specifikationer :
Wideband Freq. Coverage: 0-60 MHz
RX Channels: 2
TX Channels: 2
Transmit Freq. Coverage: 160-6m amateur bands
Output power: 10W nominal
Preamplifiers/Attenuators: not available at the moment. Possibility of purchasing them later (are in development and will be available soon at an affordable price)
Required power supply: 12V/20A; not included in the price
Data transfer: Gigabit Ethernet, WIFI
Compatible with Power SDR, HDSPR, Gqrx, GNU Radio, GNU Radio Companion and Pothos
Radioen kan også anvendes som et 2 kanals 50 MHz  scop, 60 MHz spektrum analyzer og logik analyzer.
Prisen på 599,- Euro er jo heller ikke så afskrækkende.
Mere info her
LimeSDR
For dem der gerne vil bruge en til lidt højere frekvenser er her en der lige er blevet crowfunded LimeSDR
Den kan anvendes til utrolig mange forskellige ting, se her
Her en eksempel hvor oz9aec viser hvorledes man kan anvende LimeSDR som en HD video transmitter
Den kan også anvendes som network analyzer se her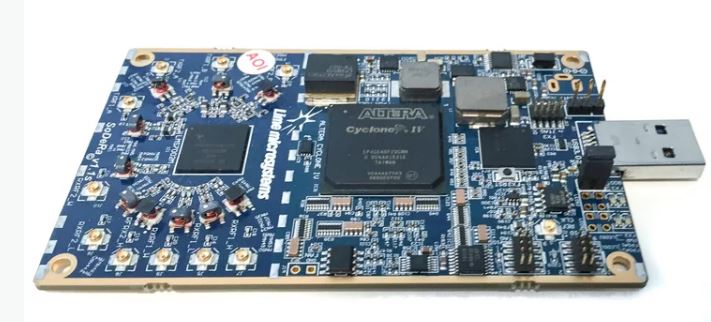 Hits: 1425