Det var en tirsdag aften, vejret var fint, så hvorfor ikke tage en tur ud med det portable 10 GHz udstyr.
Problemet med 10 GHz, er bare at det kan være svært at finde et godt sted, hvor der er frit i alle retninger, ved de fleste steder her i området, er der alt for mange træer, der skygger, mit fotostativ er ikke højt nok. Har før taget over til vestkysten, der er det lidt nemmere at finde et egnet sted, men gad ikke at kører så langt denne gang, så der skulle prøves et nyt sted.
Så jeg valgte at tage en tur til Mommark havn (JO54AW), havde set at er var et par SM'er der havde valgt at tage ud /p, så Mommark ville være et godt bud, der er frit sigt over vand fra 0 til 180 grader. Perfekt mod oz/sm, men desværre var pa ikke muligt at køre derfra.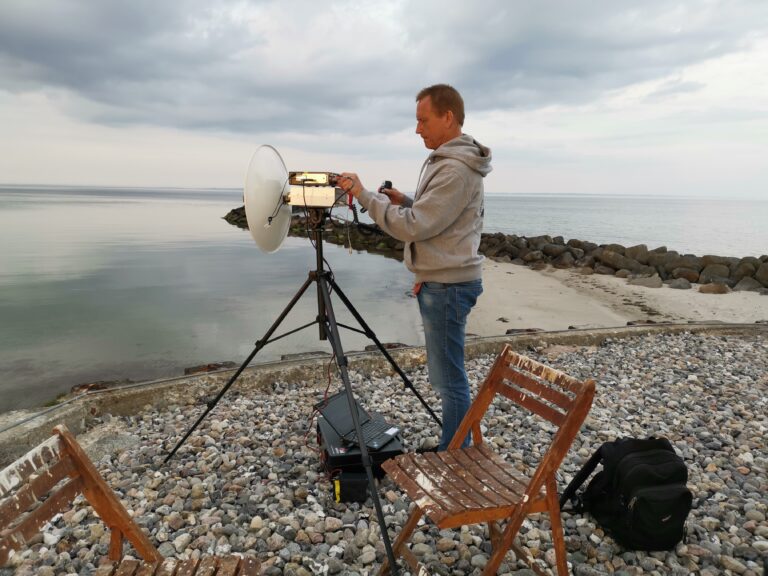 Udstyret består af en FT-290 mk II, 3cm transverter med ca 4W og en 48 cm Procom parabol, det hele placeret på en fotostativ, hvor der er påmonteret en grad skala. Et par stole er også rare at have med så man har lidt til PC og til at sidde på. (OZ9DT kom på besøg, så PC'en måtte ned på min kuffert).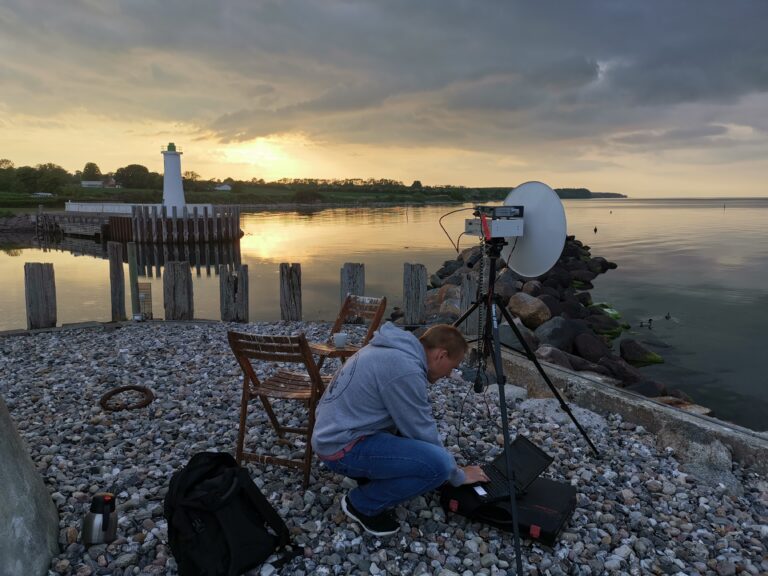 Her kører jeg en qso til SM6EAN/P i JO57SW(347 km). Jeg anvender PC'en til at morse, det er for mig, langt lettere end at have en nøgle med.Bemærk hvor stille det var, det var virkelig en dejlig aften ved vandet. Det blev til i alt 12 qso'er odx SM6VTZ i JO58UJ(397 km) ikke det vilde, men havde et par hyggelige timer, skulle også lige bruge lidt tid på at være social med Palle, OZ9DT 🙂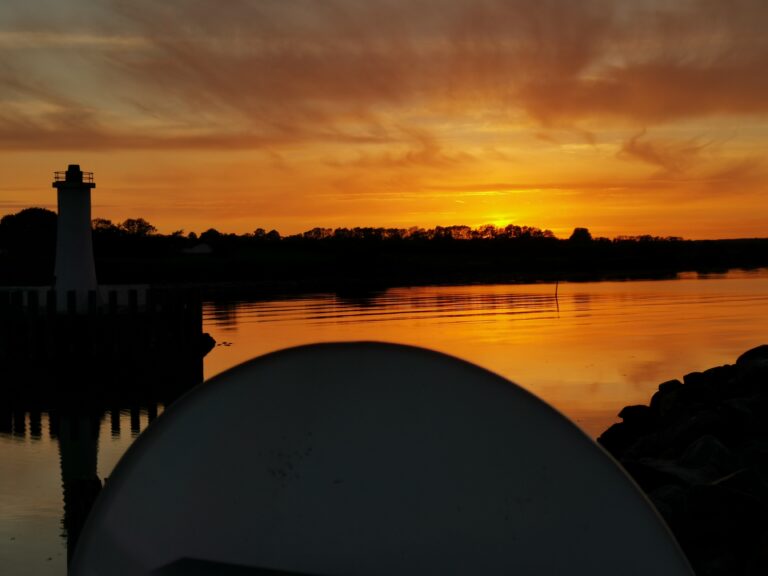 Solen var ved at gå ned, så det var tid til at tage hjem igen.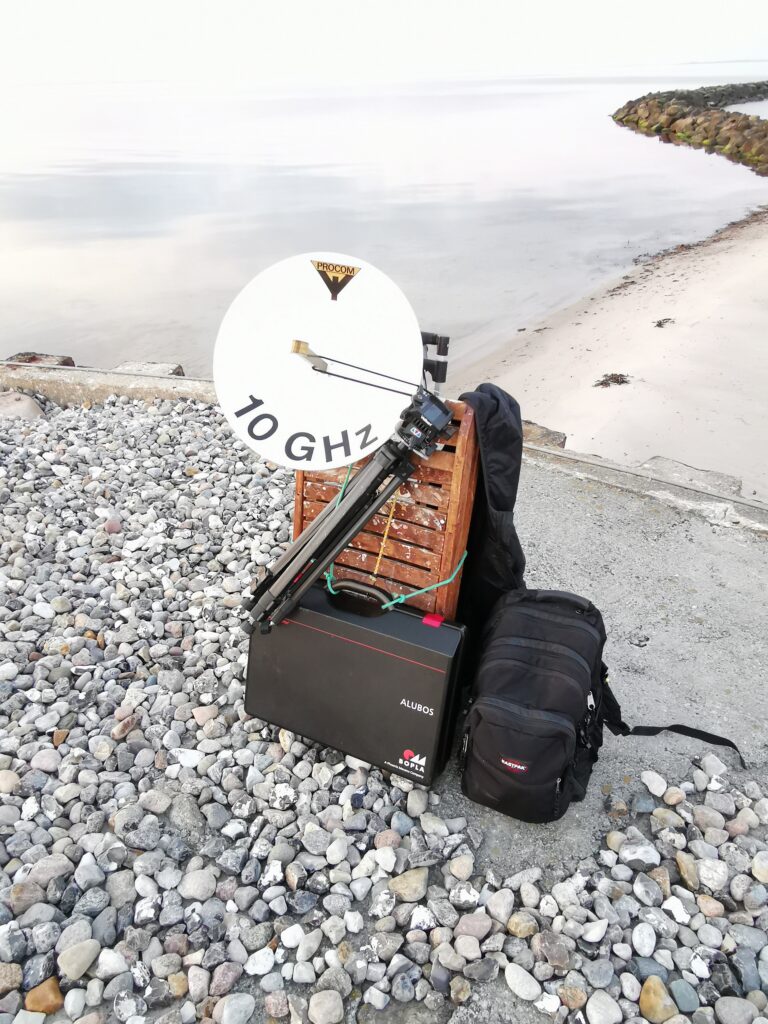 Udstyret, som det ser ud når det er pakket ned. En kuffert til batteri/transceiver/transverter/kabler et fotostativ, en parabol, lidt at side på det hele spændt på en lille "sækkevogn" og en ryksæk til PC samt reserve udstyr, så er man klar til at drage afsted, man kan fint gå en kilometer eller 2 med det.
Tak til dem der gav en qso og til Palle OZ9DT for at komme med kaffe og kage…
73 på genhør Allan, oz7z
Hits: 277