Nordic VUSHF meeting 2018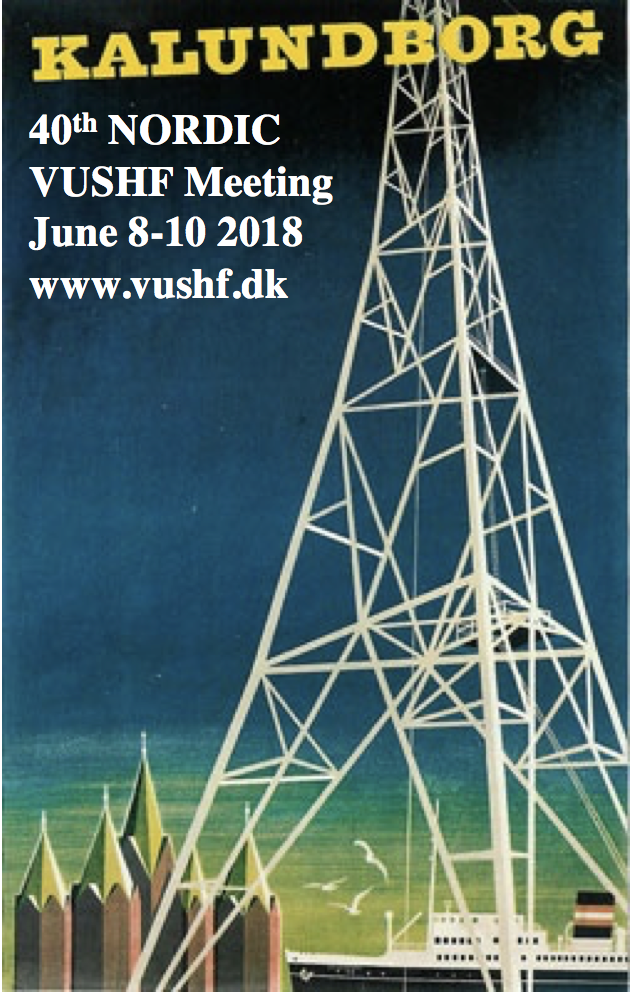 Invitation to The 40th Nordic VUSHF meeting 2018
On behalf of the Danish Radioamateur Society EDR, it is our pleasure to invite all interested amateurs to the Nordic VUSHF meeting in Kalundborg June 8-10 2018. Below you will find the main details about the venue and the program. A full website with all information and opportunities for payment will be ready by January 1 2018. Note the dates! We look very much forward to see you for this 40th anniversary meeting in Kalundborg (JO55MQ).
If you would like to give a lecture or suggest an activity, please contact OZ2TG Steen, mail:
Location:
Danhostel Kalundborg Vandrehjem, Stadion alle 5, 4400 Kalundborg. The hostel is a modern and comfortable hostel with all facilities needed for a good meeting. This includes indoor and outdoor areas, meeting rooms and dining hall. The rooms are comfortable with individual bathrooms and showers.The venue is in the middle of historic Kalundborg, and the surrounding country side is one of the most sceneric parts of Zealand. The meeting may be a good occasion to take a few extra days of vacation. A special site in Kalundborg of interest for radio amateurs is the long-wave station which has been running since 1927. As part of the meeting it will be possible to visit the long-wave radio station.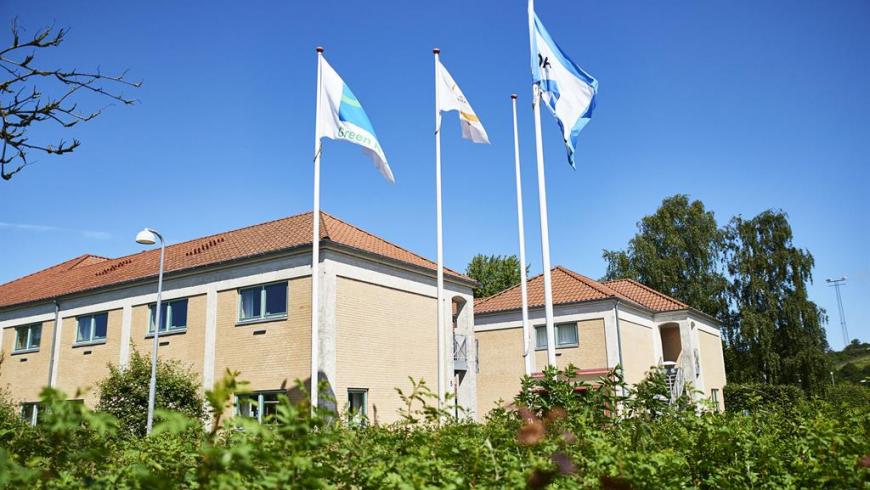 Prices; accomodation and food for 1 person
NOTE: The prices may change in the final program, but will be close to those announced here.
2 nights in a 2-bed room, all meals included 1600 DKK. If you would like to share room with a spouse or fellow amateur please notify upon your payment.
2 nights in a 4-bed room all meals included 1275 DKK. If you would like to share room with 3 other amateurs please notify upon your payment.
Bed sheets are included with the accomodation
Food only (all meals) 885 DKK
Ham dinner Saturday 300 DKK
Beer and wine in connection with meals in the dining hall to be bought separately
Preliminary program
Below you will find the preliminary program. The activities include lectures, flee market, excursions, an active VUSHF station and meeting your amateur friends. More  details to be announced later.
Friday
15:00  Check inn starts
19:00  Dinner
20:00  Barbeque, beer and ham talk
Saturday
07:00 – 09:30 Breakfast
09:30 –  Flee market start
09:30 –  Measurement lab opens
10:00 – 10:45  Lecture I
10:45 – 11:00  Coffee
11:00 – 11:45  Lecture II
12:00 – 13:00  Lunch
13:00 – 13:45  Lecture III
13:45 – 14:00 Coffe
14:00 – 14:45  Lecture IV
15:00 – 16:30  "International building contest"
16:45 –  "Open Nordic VHF-manager meeting"
19:00 –  "HAM Dinner"
Sunday
08:00 – 09:30  Breakfast
10:00 – 11:30  Visit to the Kalundborg long wave transmitter site
12:00 – 13:00  Lunch
13:00               End of meeting